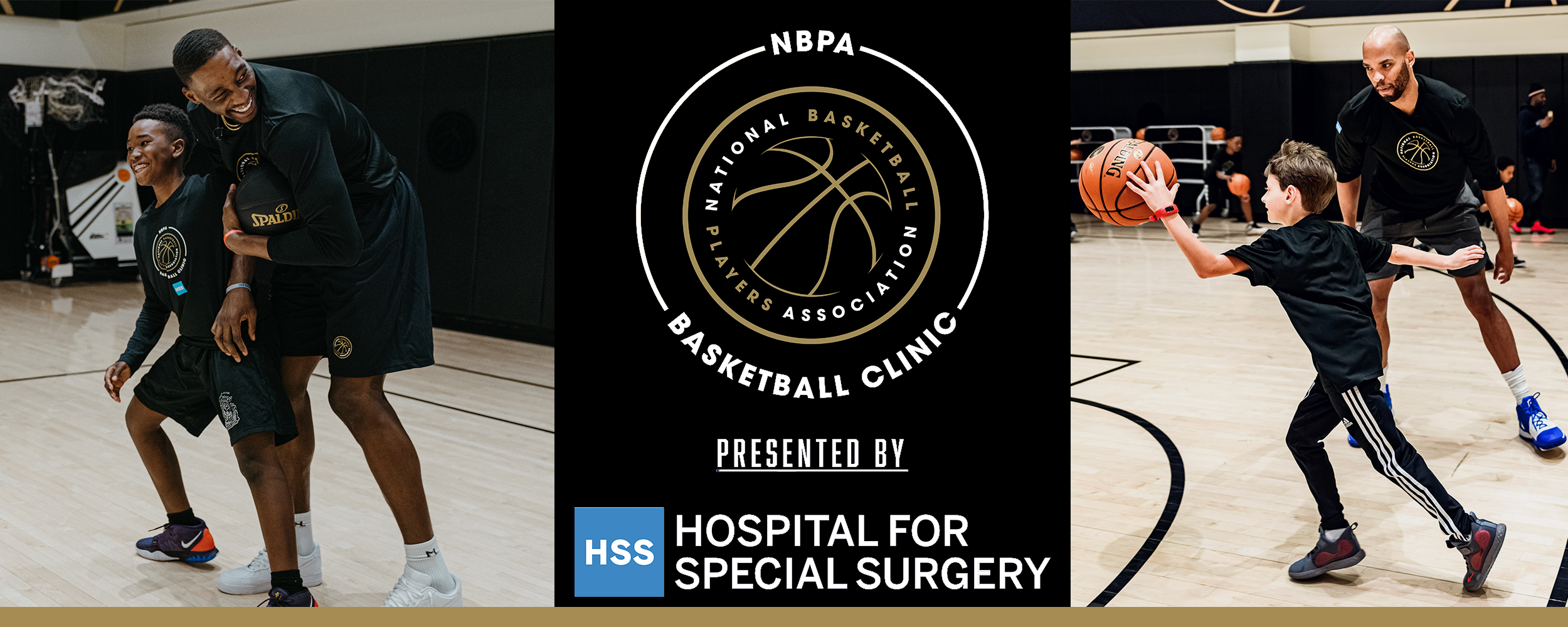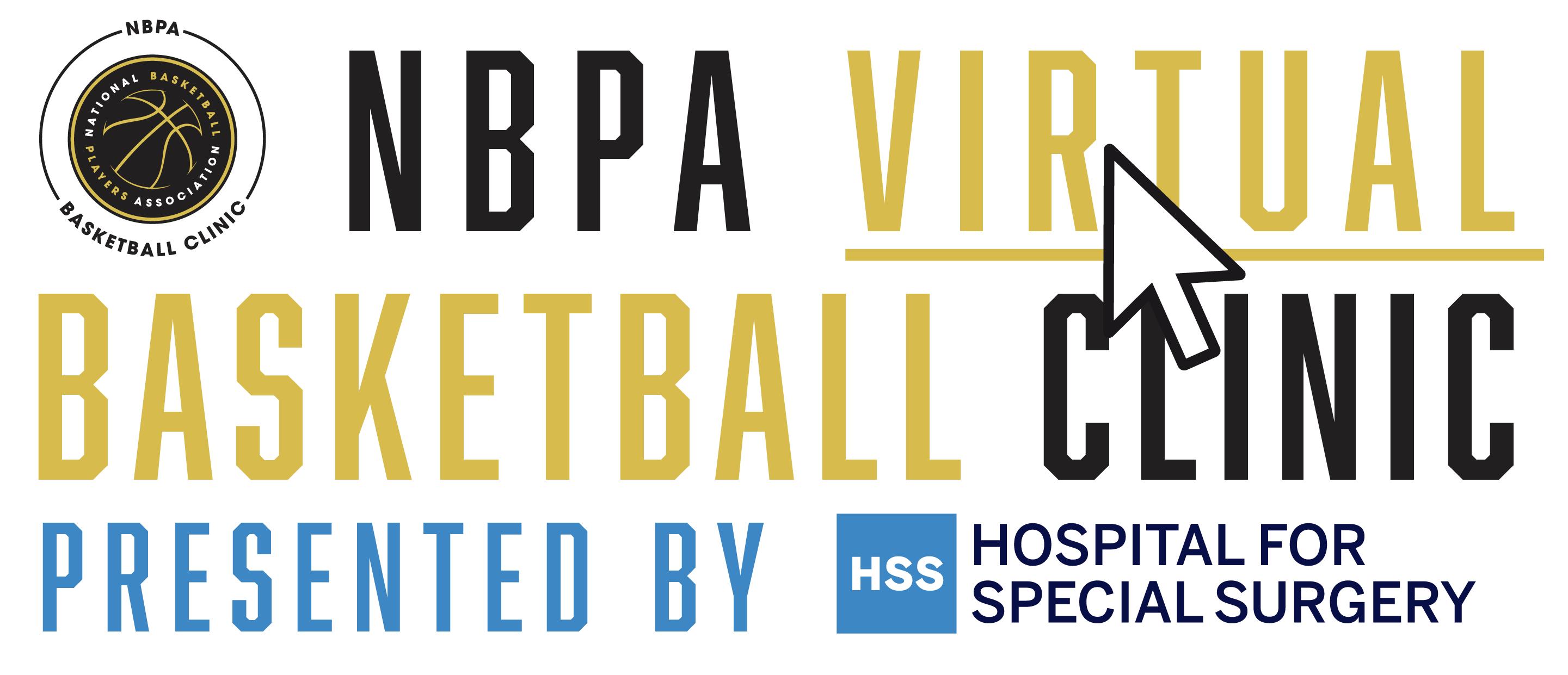 TRAIN WITH US ANYWHERE! The National Basketball Players Association presented by Hospital For Special Surgery concluded a new online experience program enabling health and wellness through a series of NBPA member experiences, virtual basketball clinics with NBA players and youth basketball participants.
The new online youth basketball program was a 4 part series, designed to help boys and girls ages 9-17 develop their skills on and off the court without leaving the safety of their own home.
Families were able to follow along on any device as NBPA members Bam Adebayo, Michael Porter Jr, Nickeil Alexander Walker and Buddy Hield, skill trainers, top coaches and wellness professionals provide basketball instruction and life skill education (intro to financial literacy/mental wellness etc.) in a virtual basketball clinic, teaching workshop.
---
NBPA VIRTUAL YOUTH CLINIC FEATURING MICHAEL PORTER JR.
NBPA VIRTUAL YOUTH CLINIC FEATURING BAM ADEBAYO
NBPA CLINIC FEATURING TAJ GIBSON
NBPA CLINIC FEATURING BAM ADEBAYO
NBPA X GEHRING TRICOT FEAT JARRETT ALLEN
NBPA X KYLE KUZMA
In support of the Dreambuilders Foundation efforts in Kyle's hometown of Flint, MI
NBPA X THE ART OF SHOOTING
with NBA Veteran Roger Mason & Shooting Coach Chris Matthews
For More Information
Email: camp@nbpa.com
Phone: (646)-604-7661
Subscribe for all the latest updates on the NBPA's basketball camps and clinics
NBPA HQ CLINICS ARE PRESENTED BY: