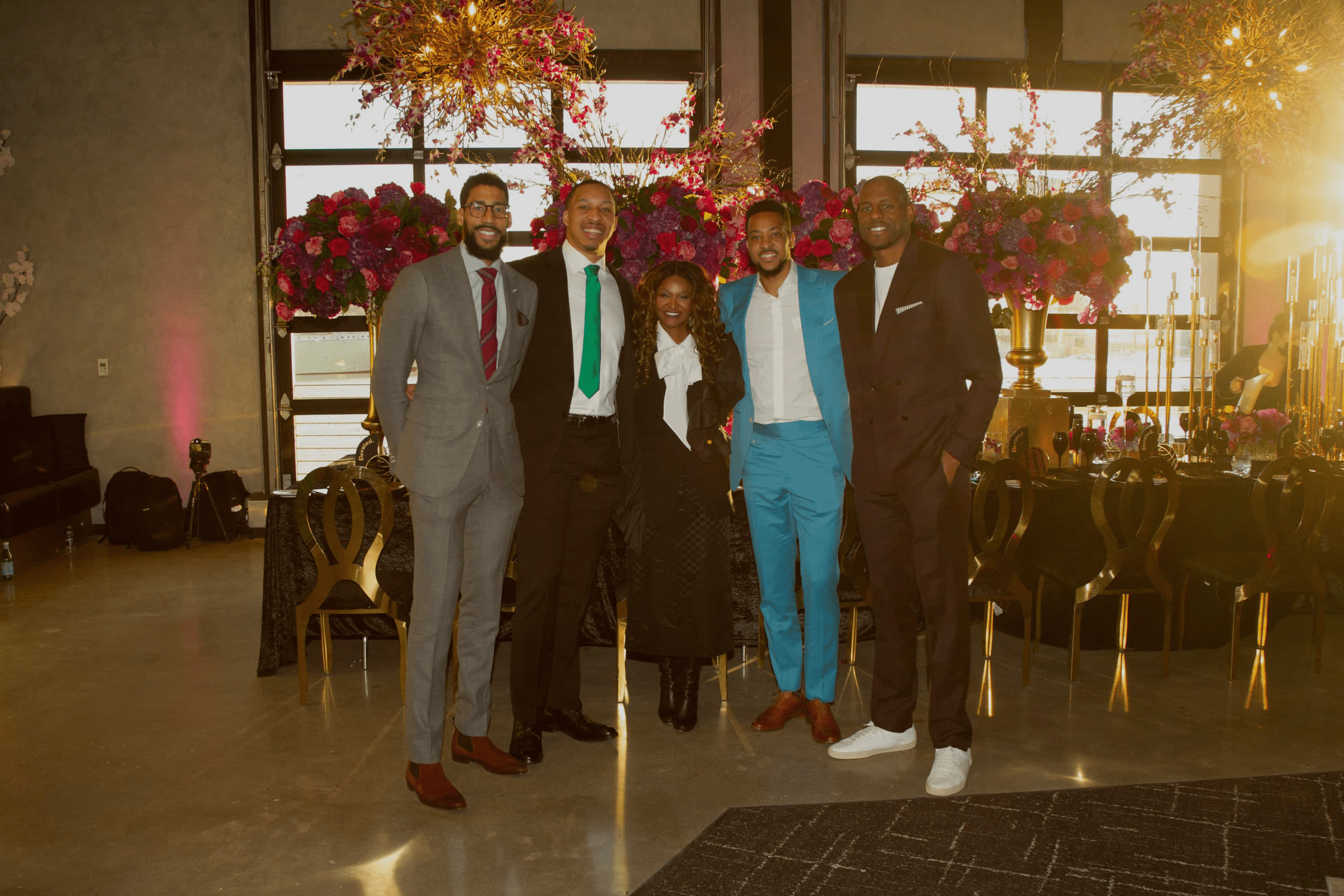 NBPA Leadership
Executive Committee
The EC is comprised of nine members: President, First Vice-President, Secretary-Treasurer and six additional Vice-Presidents. The terms of office for the President and First Vice-President are four years while the Secretary-Treasurer and Vice-Presidents serve three year terms.
Members of the Executive Committee are elected by their peers at the Board of Player Representatives Meetings. Any union member who is in good standing and signed to a Standard NBA Contract is eligible to run for a position on the Executive Committee.
The duties of the Executive Committee (EC) include but are not limited to:
Directing NBPA affairs and the policy-making decisions necessary to carrying out the NBPA's work
Reviewing and voting on all matters requiring player approval between meetings of the Board of Player Representatives
Participating in all telephonic conferences convened by the President and/or requested by the Executive Director
Sharing the duties and responsibilities of the Board of Player Representatives
Malcolm Brogdon
Vice President
2019-present
Player Representatives
As the governing body of the union, the Board of Player Representatives is comprised of one player representative from every team. At the beginning of each season, players from each team elect a single player representative along with an alternate to serve on the Board for that season.
The duties of a Player Representative include but are not limited to:
Serving as the team's delegate during all Player Representative meetings

Each Representative is entrusted to speak on behalf of his teammates and report back any relevant and necessary information addressed during meetings

Nominating and electing Executive Committee Members
Selecting the Executive Director of the union
Atlanta Hawks
Rep: John Collins
Alternate: N/A
BOSTON CELTICS
Rep: Payton Pritchard
Alternate: N/A
BROOKLYN NETS
Rep: Nicolas Claxton
Alternate: N/A
CHARLOTTE HORNETS
Rep: Miles Bridges
Alternate: Kai Jones
CHICAGO BULLS
Rep: Alex Caruso
Alternate: Zach LaVine
CLEVELAND CAVALIERS
Rep: Dylan Windler
Alternate: N/A
DALLAS MAVERICKS
Rep: Dwight Powell
Alternate: N/A
DENVER NUGGETS
Rep: Jamal Murray
Alternate: N/A
DETROIT PISTONS
Rep: Rodney McGruder
Alternate: N/A
GOLDEN STATE WARRIORS
Rep: Kevon Looney
Alternate: James Wiseman
HOUSTON ROCKETS
Rep: Jae'Sean Tate
Alternate: N/A
INDIANA PACERS
Rep: Tyrese Haliburton
Alternate: Chris Duarte
L.A. CLIPPERS
Rep: Ivica Zubac
Alternate: Terance Mann
L.A. LAKERS
Rep: Austin Reaves
Alternate: N/A
MEMPHIS GRIZZLIES
Rep: Jaren Jackson Jr.
Alternate: Xavier Tillman
MIAMI HEAT
Rep: Duncan Robinson
Alternate: N/A
MILWAUKEE BUCKS
Rep: Jrue Holiday
Alternate: Pat Connaughton
MINNESOTA TIMBERWOLVES
Rep: Karl-Anthony Towns
Alternate: N/A
NEW ORLEANS PELICANS
Rep: Trey Murphy
Alternate: Jonas Valanciunas
NEW YORK KNICKS
Rep: Derrick Rose
Alternate: N/A
OKLAHOMA CITY THUNDER
Rep: Mike Muscala
Alternate: Darius Bazley
ORLANDO MAGIC
Rep: Wendell Carter Jr.
Alternate: Jalen Suggs
PHILADELPHIA 76ERS
Rep: Tobias Harris
Alternate: N/A
PHOENIX SUNS
Rep: Mikal Bridges
Alternate: Josh Okogie
PORTLAND TRAIL BLAZERS
Rep: Anfernee Simons
Alternate: Nassir Little
SACRAMENTO KINGS
Rep: Chimezie Metu
Alternate: N/A
SAN ANTONIO SPURS
Rep: N/A
Alternate: N/A
TORONTO RAPTORS
Rep: Fred VanVleet
Alternate: Pascal Siakam
UTAH JAZZ
Rep: N/A
Alternate: Walker Kessler
WASHINGTON WIZARDS
Rep: Bradley Beal
Alternate: Corey Kispert