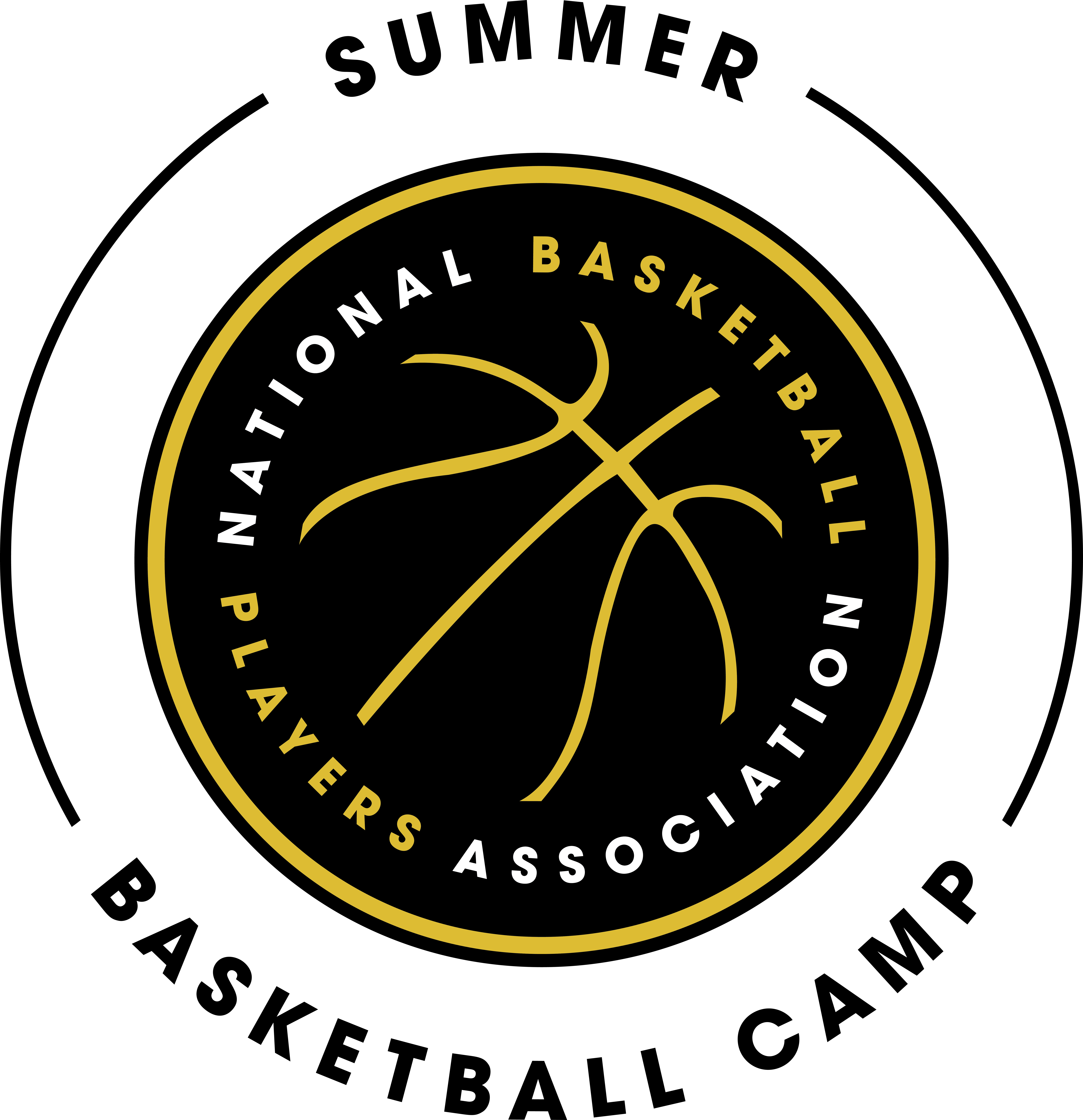 2023 LIVE Dates & Locations
TRAIN WITH US!
2023 Camp Dates & Locations
Inaugural WNBPA Summer Basketball Camp Powered by NBPA
4050 E. Imperial Highway, Lynwood, CA, 90262
July 10-12, 2023
Sign Up Here
NBPA x Five-Star Summer Basketball Camp
Basketball City Pier 36, New York City, NY
July 24-27
Sign Up Here
2023 Camp Elements
NBPA/WNBPA Camp provides expert basketball instruction and training focused on camper improvement & life skill education, introduction to financial literacy education and mentorship workshops, full court games, station drills, and contests.
Expert basketball instruction and training from former NBA/WNBA and Division I College coaches with a medical trainer on site.
12 proven and progressive teaching stations covering the fundamentals of basketball and Five-Star's renowned Station 13 (individual instruction).
Written player evaluation and feedback from Camp coaches.
Giveaways, trophies and end-of-camp awards ceremony.
Life skills training focused on basic financial literacy sessions as it relates to players provided by JP Morgan Chase
Uniforms: jersey and basketball shorts for all campers provided by
Warm-ups and injury prevention screenings presented by
2K gaming lounge tournament featuring
Lunch provided to all Campers/Staff daily
TRAIN WITH US!
2023 Camp will feature more players appearing to impact the lives of campers (3-4 players per camp). Past NBPA/WNBPA Camp guest lectures and speakers included:
Trae Young, John Wall, Aaron Gordon, Cole Anthony, Jalen Brunson, Wendell Carter Jr, Jordan Clarkson, Hamidou Diallo, Spencer Dinwiddie, Andre Drummond, Rudy Gobert, Tim Hardaway Jr., Tobias Harris, Buddy Hield, Sabrina Ionescu (WNBPA), Enes Kanter, Kyle Kuzma, Kevin Love, Malik Monk, Nneka Ogwumike (WNBPA), Ticha Penicheiro (WNBPA), Julius Randle, Collin Sexton, Kemba Walker, Hassan Whiteside, James Wiseman & Jahlil Okafor.
Guest appearances from former players have included:
Alonzo Mourning, Herb Williams, Lou Williams, Shooting Specialist Chris "Lethal Shooter" Matthew, Roger Mason, Michael Sweetney, TJ Ford, Antonio Davis, & Tamar Slay
2022 Camp Recap Videos
NYC
LA
Miami
Since 1966, over 250,000 players and coaches have come through Five-Star's camps and clinics. Notable alumni include Michael Jordan, LeBron James, Stephen Curry, Mike Krzyzewski, Chris Paul, Tim Duncan, Kevin Durant, Patrick Ewing, John Calipari, Dwyane Wade, Carmelo Anthony, Kyrie Irving, Anthony Davis, and many more. Join us for an all-around great basketball experience.
CONTACT
Subscribe for all the latest updates on the NBPA's basketball camps and clinics:
Legal Disclaimer
You expressly acknowledge and agree that your access, use and/or involvement with the National Basketball Players Association (the "NBPA") grassroots programs, services or affiliates discussed in this newsletter and blog may involve potentially dangerous and physical activities that may lead to personal and/or bodily injury, death, temporary or permanent disability, loss of services, loss of consortium, or damage to or loss of property or privacy. By engaging in these activities, you hereby acknowledge and willingly accept these risks and agree to unconditionally release and hold harmless the NBPA and its affiliates from and against all claims, suits, damages, losses, causes of action, costs, expenses or liability arising out of or related to your access, use and/or involvement with any such programs, services or affiliates. You must consult your physician or other licensed healthcare provider before beginning any nutrition or exercise regimen. You understand the NBPA grassroots programs, services and affiliates are not a substitute for professional care. If you have or suspect you may have a medical or psychological problem, or a nutritional deficiency or dietetic condition, you should consult your medical doctor, psychologist or nutritionist, as appropriate.