The National Basketball Players Association's Grassroots Program consists of innovative, live and online basketball and life skill development experiences, designed for youth to learn, have fun, and maximize their potential, both on and off the court.

With a new emphasis on virtual engagement, our priority will continue to be providing support for grassroots players and positively impacting the lives of youth and their families through the creation of our new NBPA online community. NBPA grassroots will help kids at every skill level stay active and connected through training programs and online experiences that feature instruction from NBPA Members, skill trainers, and top coaches from around the world.
TRAIN WITH US.
The National Basketball Players Association (NBPA) has partnered with Famer, the sports coaching and mentorship mobile platform, to launch the NBPA Training Ground presented by Spalding. It allows professional players and elite trainers and coaches to create and share custom personal training videos and communicate with kids and their parents for just $4.50/month.

Hosted on the NBPA Training Ground channel on Famer, these custom videos will feature drills and skill development, strength and conditioning, yoga, and mental health content. Youth players will also be able to upload their own videos on the interactive platform and receive direct feedback from the best players and trainers in the world. With over 66 countries represented, the NBPA Training Ground allows players all over the world to TRAIN WITH US, from anywhere, at any time!
Click Learn More for step-by-step instructions on how to get started TODAY!
Learn More
REFURBISHMENT PROJECT FOR NYC PARKS' GREG MARIUS COURT AT HOLCOMBE RUCKER PARK
In 2021, working alongside local community leaders and brand partners, NBPA and its members undertook the complete renovation of the court, including the repair and leveling of the court's pavement, the replacement of the bleachers, backboards and baskets - custom made and provided by Spalding, and scoreboard, the addition of team benches to both sides of the court, and the repainting of the basketball court.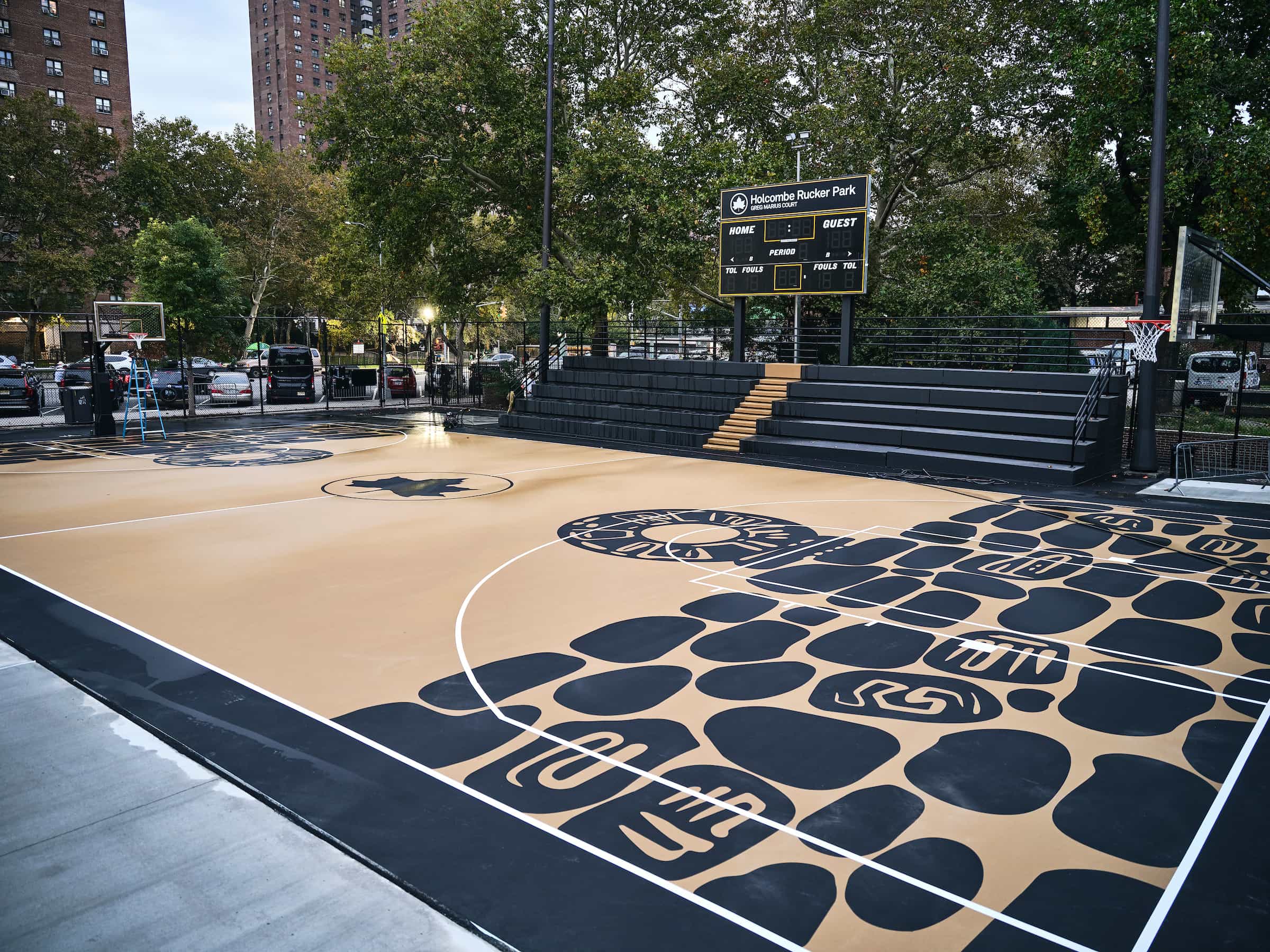 To commemorate the reopening of Rucker Park, the NBPA and its partners hosted a ribbon-cutting day of youth basketball events that celebrate the shared legacy of Rucker Park and the NBPA. The event included thoughtfully-designed activities that unite our players' passion for the game and their commitment to support the local community. Click HERE for more info on the project and ongoing community programming for Summer 2022!
Learn More